molegan: In toronto, you don't say "I love you", you say "WE MADE THE PLAYOFFS" which roughly translates to "habs suck" and I think that's beautiful
How to be the World's Greatest Fourth Liner
Hello hello all once again, I've just got a short installment of EToS for you here. Another flowchart. The title of the post should explain it. Enjoy! -Blaine
4 tags
Leafs Comparison: The 2004 Team and the 2013 Team
Hello hello all once again. It's been a long time since I've posted something about hockey here, but since my undergrad is done here at UW and I have nothing to do for the next two weeks … I figured, "Why the heck not". So here we are. Back to the ol' drawing board. Have you missed me? Don't feel the need to answer that. Because I like to think you did miss me in some...
4 tags
10 Signs That You Are Missing the NHL
Well. It's been awhile since I've written anything here, and understandably so. There is a lockout, and there really isn't much to write about. Ok. Bad excuse. I'm actually just completely uninspired to write about Donald Fehr and Gary Bettman fighting like kids over who has deeper pockets. What they do with those deep pockets … well, I'll leave that to their...
Football (Like in Europe) Explained
Hello hello all, So with the hockey lockout gradually squeezing the life out of sports fans like a boa constrictor around a wild boar , a lot of people have found other sports to watch (you know, to stop the bleeding and the tears). Have you found a replacement sport yet? It's not easy to replace hockey with something else, but there are some options available. The NFL is great for Sunday...
The Breakup
"The course of true love never did run smooth" William Shakespeare wrote this in his play, "a Midsummer Night's Dream", and I can attest, the man was right. So very, very right. It was a case of love at first sight with you and I. There was a sense of belonging I could only find when I was with you. I know was young and naive then, but still, I was sure that this...
"If there's an NHL lockout, I won't feel sorry for owners or players. I'll feel..."
– Adam Proteau (via letangagne)
Yes Toronto →
Steve Nash Trade →
As much as Canadians will rip on Steve Nash for not coming to Toronto, I think he made the right choice. He wants to win. He wants to be close to his family. Who doesn't? He had the opportunity for both in LA, and I think that is totally fair. I would have loved to see him in Toronto, but let's be real, there won't be much winning going on there for awhile. Big time respect...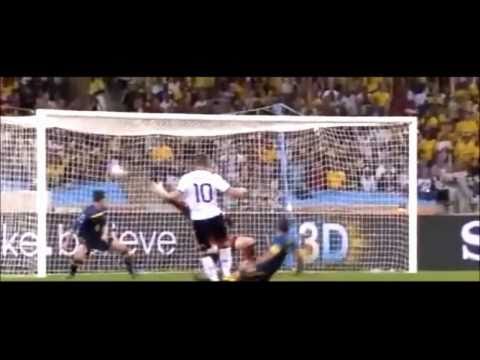 Niklas Lidstrom
"This announcement today lets me walk away with pride, rather than have the game walk away from me." - Niklas Lidstrom A class act, a superstar, and a legend! http://m.theglobeandmail.com/sports/hockey/lidstrom-retires-after-20-seasons-4-stanley-cup-titles/article2448410/?service=mobile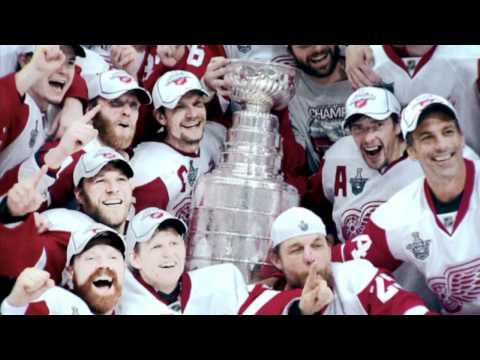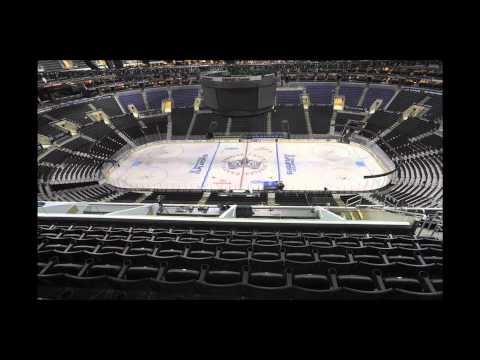 Playoff Picks 2012 - Round #3
I'm off to my soccer game, so my official picks are: LAK over PHX - 4-2 NYR over NJD - 4-2 Explanations may come later. Cheers, -Blaine
Playoff Picks 2012 - Round #2
Happy playoffs to you all, Well that was an unexpected first round wasn't it? Upsets, overtimes, game #7's abound! We couldn't have asked for much more, but you know what? … … We get more. In round #2. After going 4/8 (and breaking even statistically), I'm hoping for a more successful second round! So here we are: Eastern Conference: Rangers (1) vs....
Second Round Picks
… will go up tomorrow. I'm tired tonight. I'm sure you understand :) Cheers, -Blaine p.s. I already called Nashville in 7, so have no fear, I won't cheat!
Impressed
Hello hello all, So here we are, moving into the end of the 4th day of playoff action, and what a playoff it has been! We've seen: The Flyers come back twice against the Penguins to take a 2-0 series lead in the Battle of Pennsylvania. The Rangers and Sens bust out the sandpaper and draw even at 1-1 heading back to the Canadian capital. The Devils tame the Panthers in a surprisingly...
Playoff Picks 2012 - Round #1
Happy playoffs to you all, So here we are. The eve of the playoffs. The calm before the storm. The start of a quest. The last opportunity to do anything at night because your nights will now be filled with hockey between the hours of 7:00pm and 1:00am. And with that, I suppose I should make my picks for the first round. So here we are: Eastern Conference: Rangers (1) vs. Senators (8) ...
3 tags
Playoff Time - Who to Cheer For?
Well well well. Here we are. Playoff time. Are you having trouble picking a team to cheer for? Do you not even know who has made it into the playoff yet (rookie mistake)? Well here are two flowcharts that should help you pick your teams for the 2012 NHL playoffs in the EAST and the WEST! Enjoy! Cheers - enjoy the playoffs! -Blaine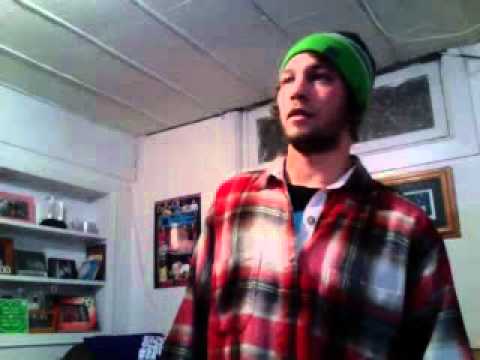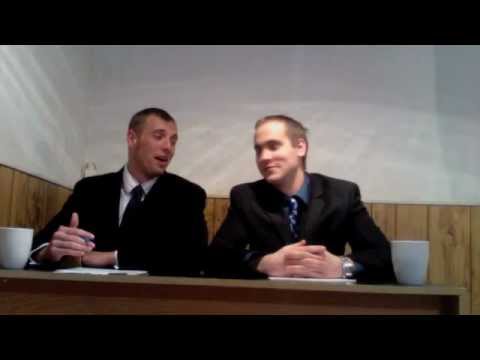 4 tags
Rick Nash
Hello everyone, So I said a couple of nights ago that I was going to write about Rick Nash. So this is me writing about Rick Nash. Let me begin by saying that Rick Nash is my favourite player in the league right now, and has been since he first broke into the league, and this much makes this a biased post … so I apologize for that. I am also going to take this opportunity to apologize for...
Rick Nash →
I love Slick Rick, so I'm a little biased, but I think this is a gutless move by Howson in Columbus. More thoughts to come in the next couple days. I have some opinions on this. -Blaine
Trade Deadline - Winners and Losers
So the trade deadline has come and gone. What a "whirlwind" of a day. What "excitement". What … what … what a complete and utter disappointment. There certainly weren't a whole lot of deals made on this particular trade deadline day, and there was certainly not a whole lot of excitement to match the massive anticipation of the deadline. Doesn't...
The World's Game: On Thomas Müller →
runofplay: There are a lot of reasons to be happy about Germany right now. Comparatively, things are really great there. More importantly, they have an excellent soccer team. As James Tyler wrote at The Classical, they're a really good soccer team because they've decided to stop being… Awesome read!